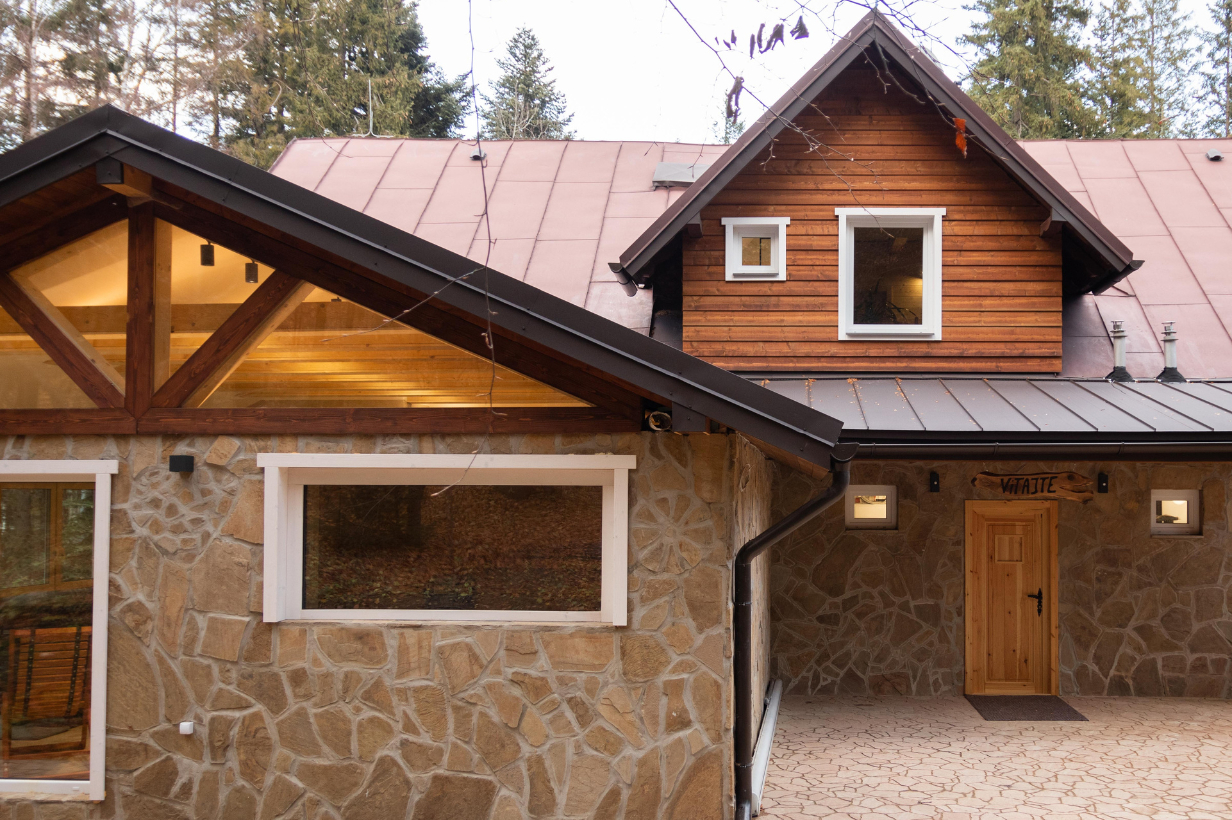 Price List
If you are interested in booking your stay, please contact us using the reservation system below.
The villa comfortably accommodates 23 people in beautiful apartments. For reasons of hygiene and safety, the hot tub and saunas are available from 4:00 p.m. to 8:00 p.m.
The rental price includes capsules for the coffee machine, bed linen, towels, sheets for the sauna, tablets for the dishwasher, a jar and toilet paper. Baby cot and chair is available on request.
If you are interested in making a binding reservation for your stay, please send invoicing data to info@bookingtatry.sk. Two subsequent advance invoices will be sent to you. After the first payment of 30%, your stay will be bindingly reserved and confirmed. The second advance invoice (surcharge) must be paid a week before the start of the stay, as it is not possible to pay in cash with us.
We do not accept noisy parties.
Possibility to rent the entire Vila
690 Euro

(+ 50 euro final cleaning)
arrival / check-in: from 3:00 p.m.
departure / check-out: until 10:00 a.m.
Price of individual apartments
price per night:
Lovely apartment: 85 Eur
Goral apartment: 150 Eur
Gerlach apartment: 150 Eur
Country & Industry apartment: 90 Eur
Hviezdoslav apartment: 140 Eur
Folks apartment: 120 Eur
Discounts and surcharges
Child up to 2 years old without the right to a bed free of charge
When staying for one night + 80% of the price
Discount for 7 days - 10%
Loyal customer discount – 10% every third order (only if the stay is ordered and paid by the same person or company)
wellness: 30 Euro/entrance/apartment. Necessary to report before the stay
kettle rental 5 Euro/day
a full box of firewood - 10 Eur
baby cot on request - free of charge.
final cleaning - 50 Euros (valid for the entire building)
Discounts are not cumulative.
Cancellation fees
from the binding reservation - more than 30 days before departure without cancellation
29 – 7 days before arrival 30% of the total price of the stay
6 – 1 day before arrival 70% of the total price of the stay
non-arrival 100% of the price of the stay
Cancellation fees for Christmas and New Year's stay
from booking of stay and more than 30 days before arrival 50% of the total price of stay
29-7 days before arrival 70% of the total price of the stay
6 days - no-show 100% of the price of the stay
Zavolejte mi zpátky
Zadejte Vaše telefonní číslo a my se Vám nejpozději do 24 hodin ozveme.